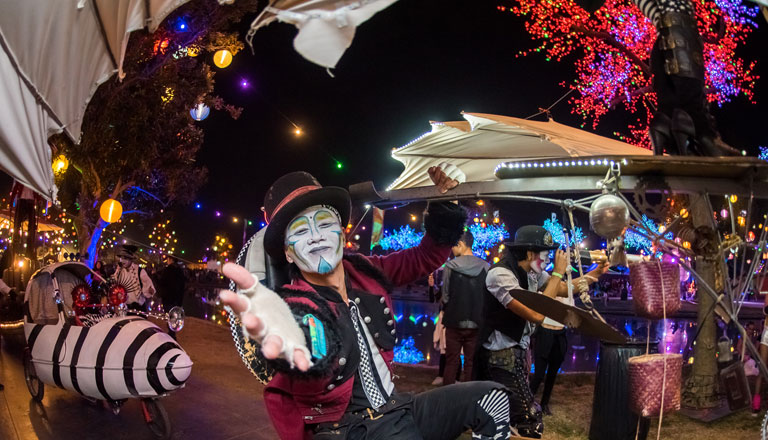 Shuttles
Skip the traffic and the hassle of parking, and travel the safe way to Countdown with the Official Insomniac Shuttle Program!
Hotel Shuttles
Staying at an area hotel? Take the official Insomniac Hotel Shuttle! Each shuttle pass includes transportation from the Insomniac Hotel Block to the festival and back. Regardless of which hotel you stay at, the shuttles depart from the Best Western Plus Ontario Airport & Convention Center (209 N Vineyard Ave, Ontario, CA 91764), within walking distance from all of the hotels shown below.
Shuttles depart between 3:30 and 9:00pm, dropping you off at the Official Countdown Shuttle Lot. Return transportation begins loading at midnight and will run until 3am to take you back to the hotels.
Hotel Shuttle Pass
$20
Round-Trip
On Sale 11/2 @ 10am PT
City Shuttles
Traveling from points afar? The Insomniac City Shuttles offer transport from various locations throughout Southern California. More information coming soon!
City Shuttle Pass
$40
Round-Trip
On Sale 11/2 @ 10am PT